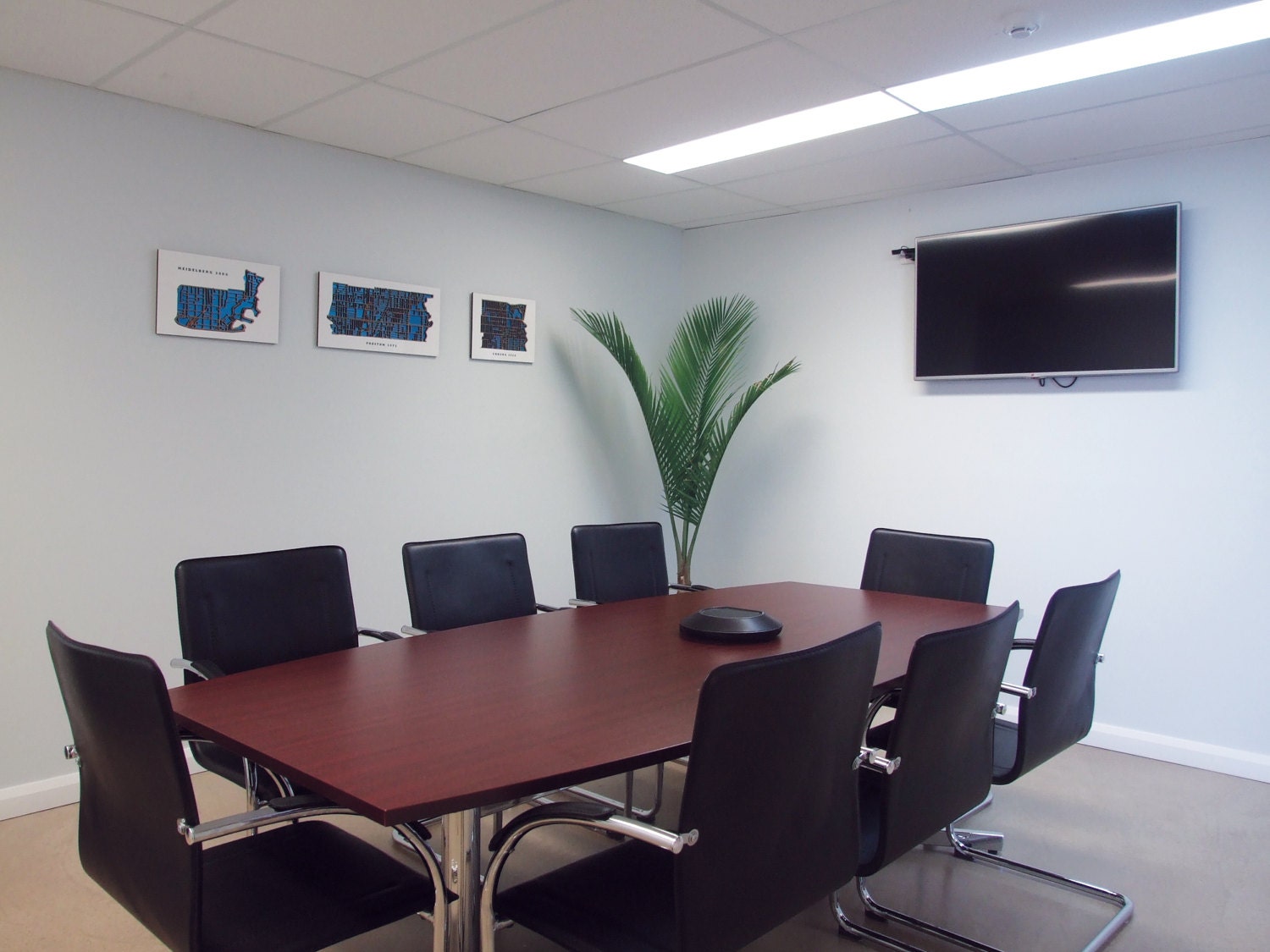 3rd Stone Designs' artworks present a unique opportunity to publicly display your organisation's connectedness to the locality. 
In a boardroom they lend an understated aesthetic that speaks of knowledge and integrity within your community.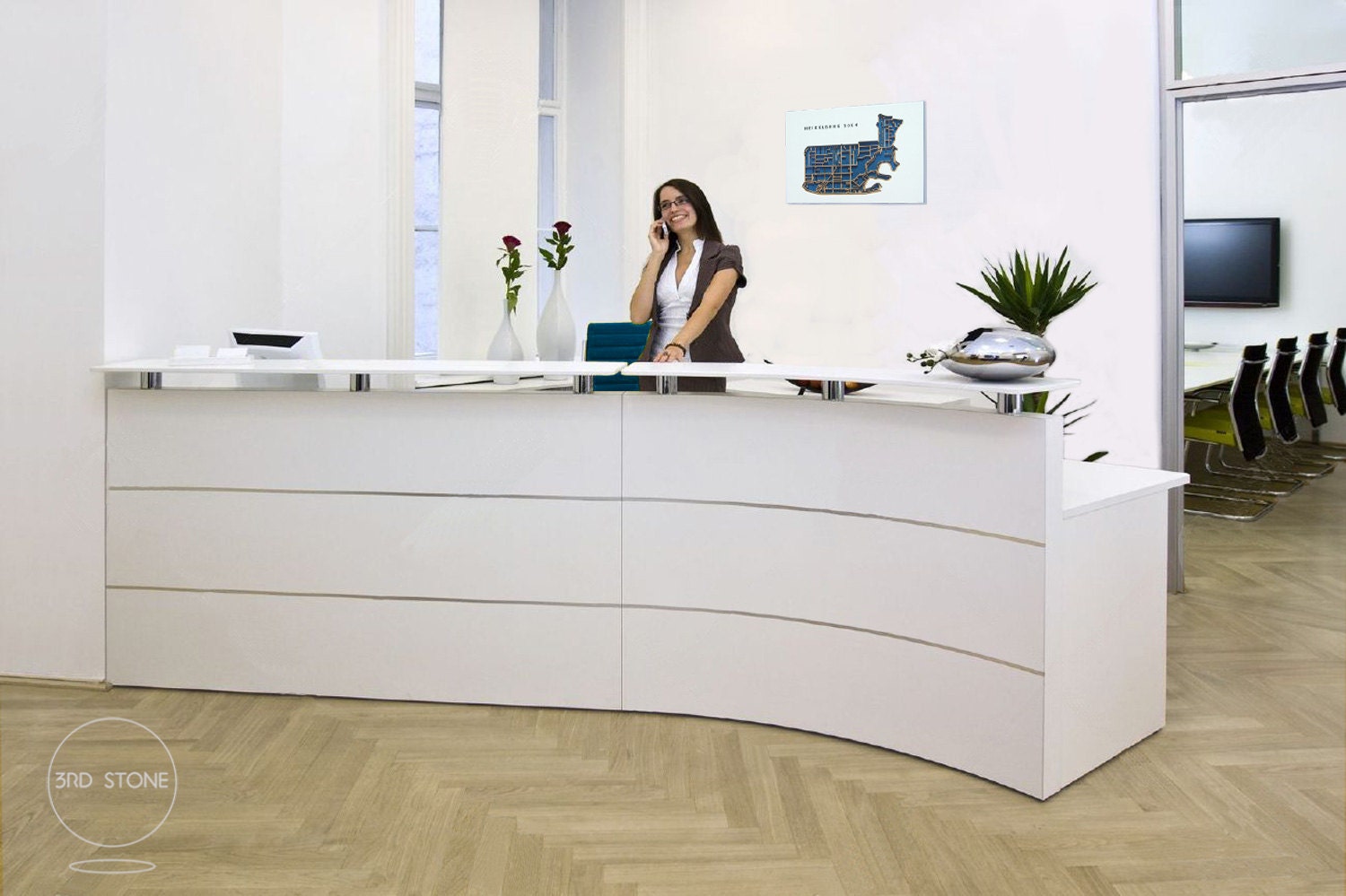 Behind a reception desk they invite interest and spark conversations, to facilitate a warm welcome that enhances your interface with clients and guests.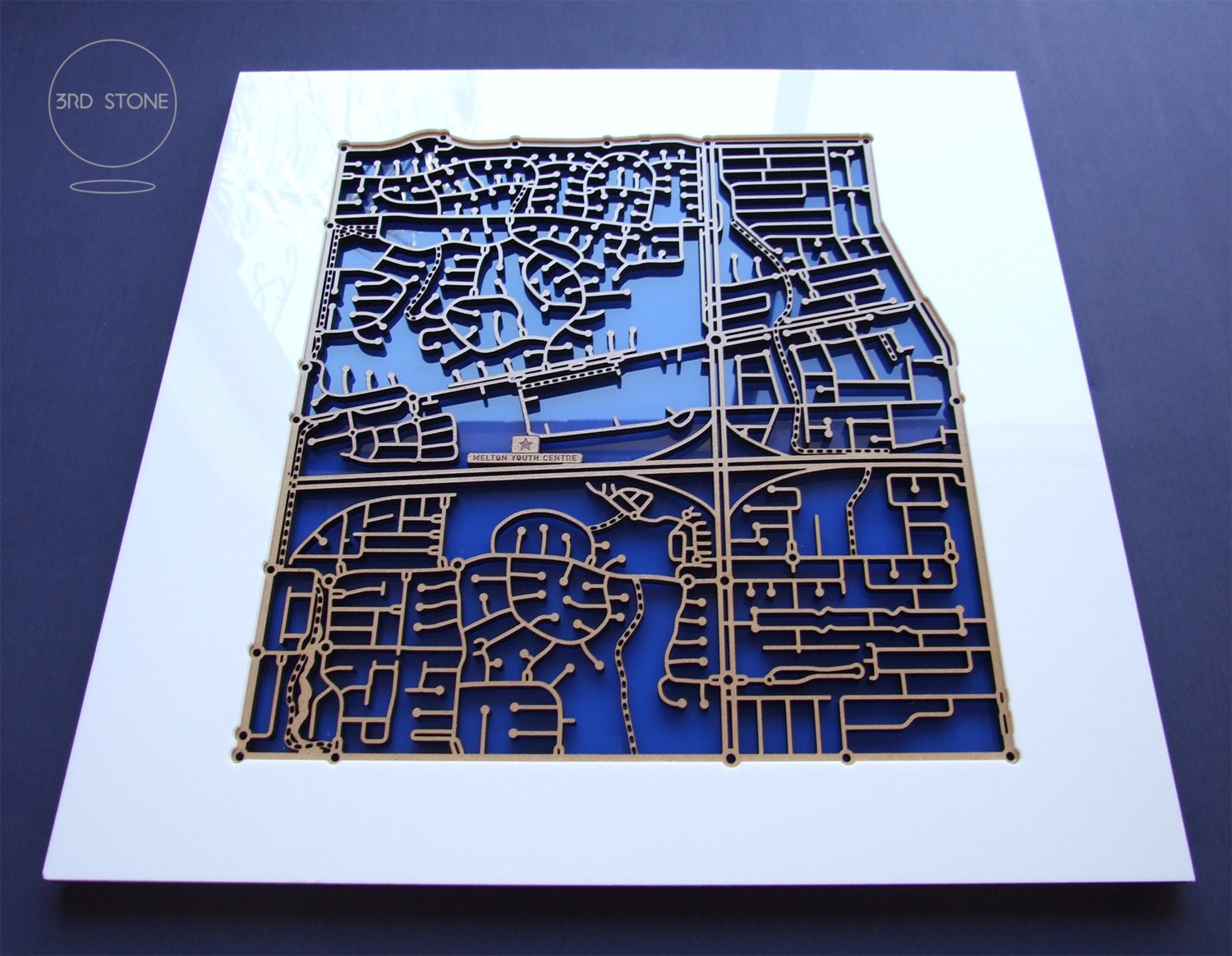 For community organisations and local councils, 3rd Stone Designs' beautiful and customised maps communicate with flair, pride and commitment to the city and its inhabitants.
By integrating the organisation's name within the design, a focal point is created that highlights your role in the locality.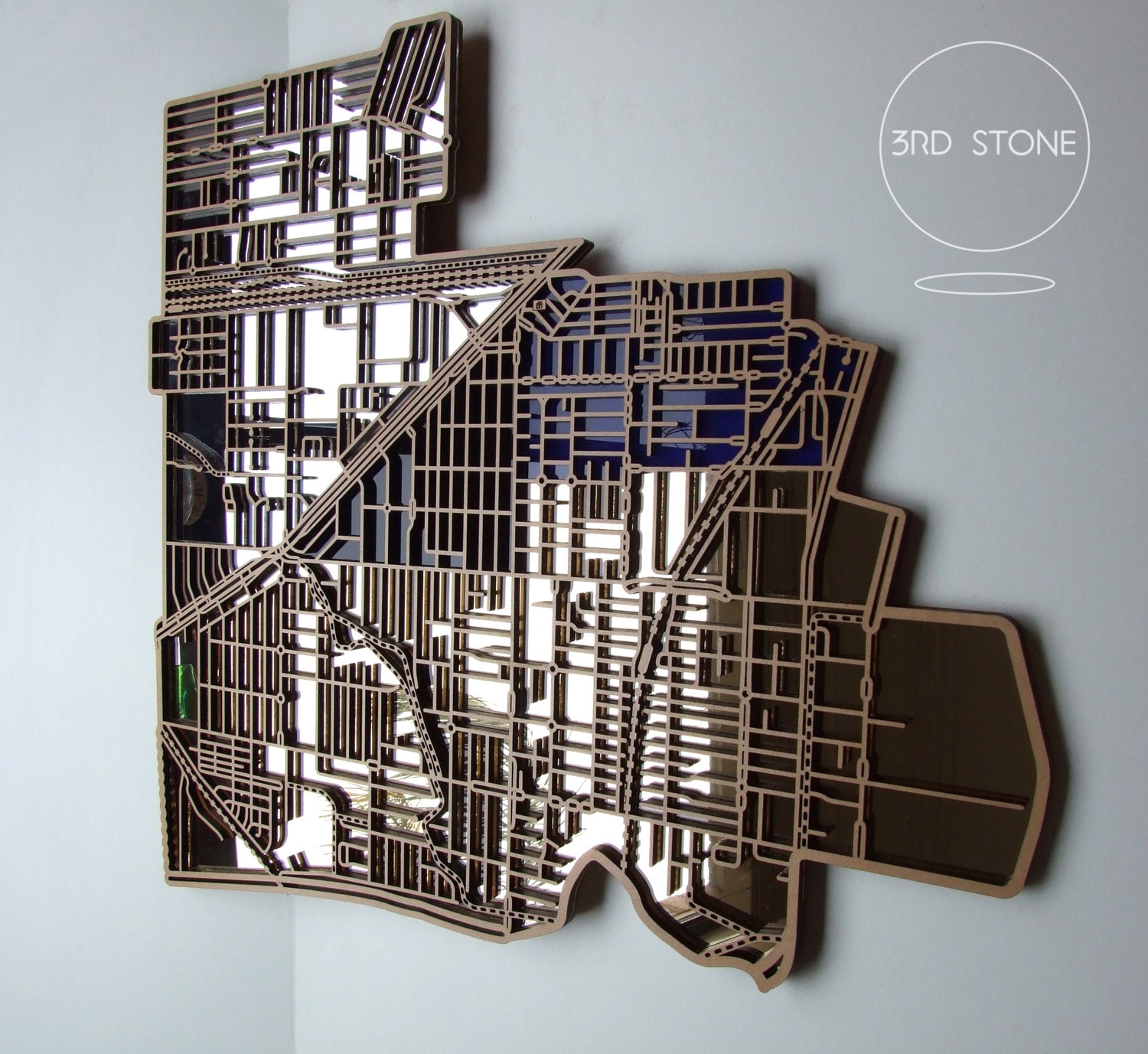 A combination of suburbs and neighbourhoods can be differentiated using subtly different backgorunds - a wonderful display of the sum of the parts.
Scaled up, they would make an impressive art piece for a foyer, reception area or other public space.