Do you remember how you felt on the first day of O-week or study at your chosen University or tertiary institution? Do you have visceral memories of those early moments of that huge stepping stone in your education and growth as an individual? The friends you made? The new ideas and opinions you  encountered that awakened you to the possibilities (and stresses) of the real adult world and your potential place in it? 
Maybe you are still involved with the old Alma Mater be it through an Alumni Association, additional degree, honours or PDH. Perhaps you are now part of an affiliated research programme or have headed into academia yourself. 
Lifelong friendships and networks have hopefully followed you from here and enriched your life beyond measure.
There's that pose and expression in the framed portrait on your parents' wall that somehow manages to make you look simultaneously relieved, proud, exhausted, careworn, innocent and horrified in equal measure (not to mention younger...ever). 
And though your framed degree hangs proudly, as it should, as a testament and reminder to where it all began, I can make for you a new kind of keepsake and talisman of your sentiment towards your University.
Take this recently commissioned piece which was made as a gift for someone high up within the echelons of the University of Western Australia, in the suburb of Crawley. 
This person continues a long association and affection for the University which is celebrated, via this gift, through the inclusion of several of the buildings on campus that meant the most to her. They are individually cut and set in relief from the rest of the grounds where all other buildings are etched into the surface. Water features and lawns are highlighted with painted inserts and coloured acrylic pieces. Matilda bay and the other streets of the suburb surround the campus, painted in matte colours to contrast with the reflective black of the grounds.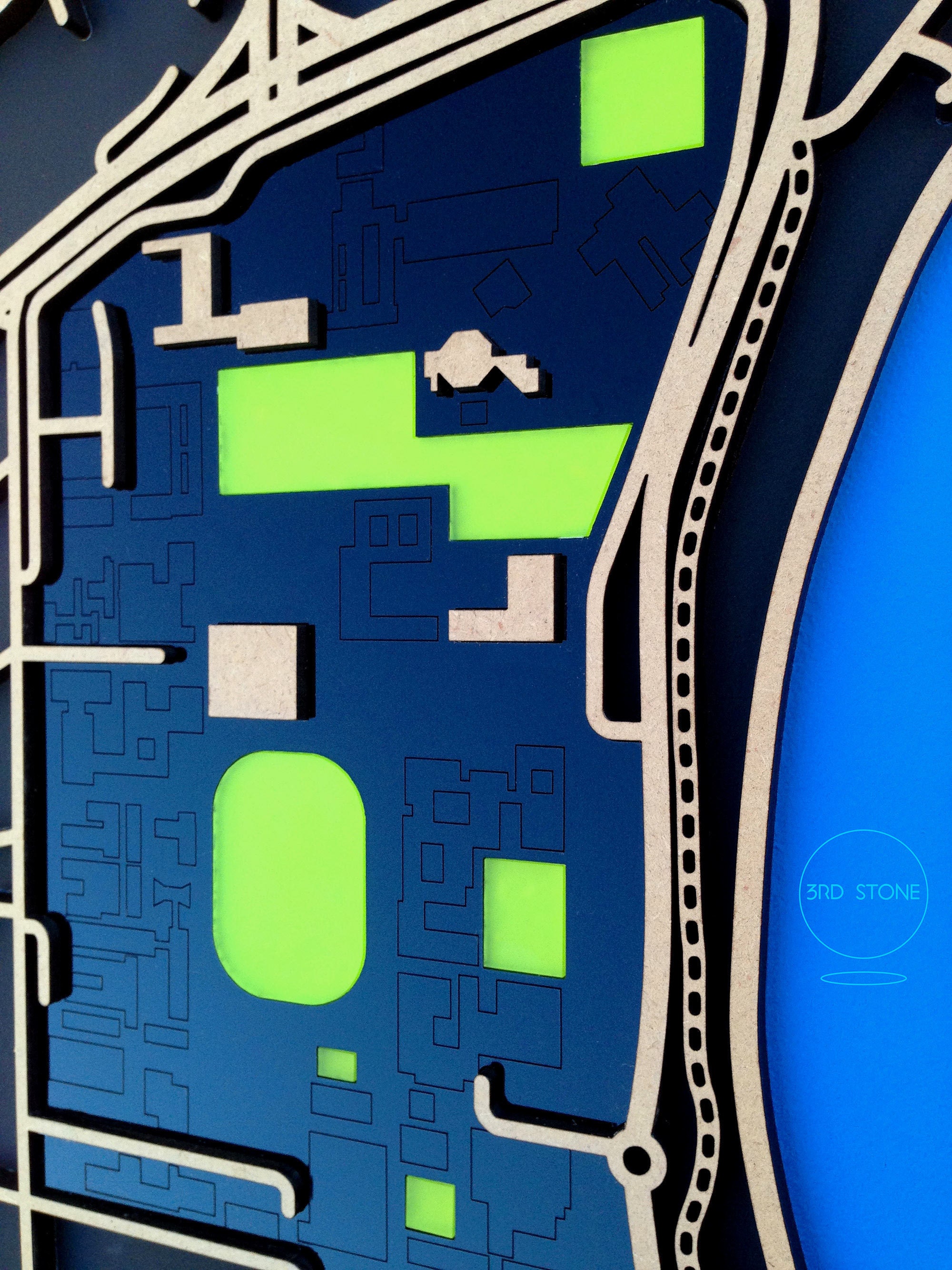 The effect is contemporary and boldly colourful, engaging and quite unlike any office decoration you will have seen before. People's reactions to them when they click as to what they are looking at are, almost invariably, of delight and surprise.
They work as a statement of pride, sentiment and style, and act as great distillers of memory as maps so often do.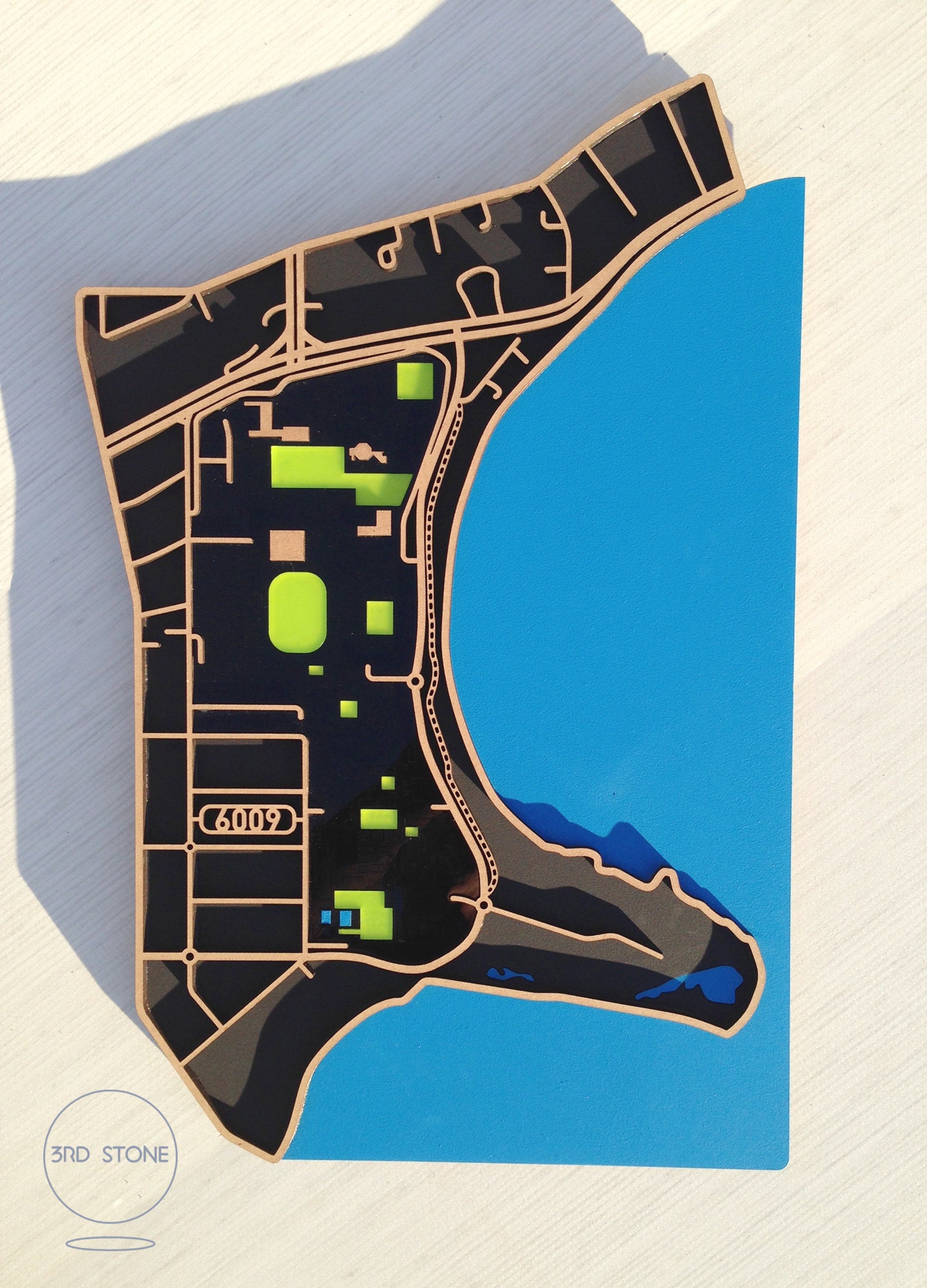 As a graduation gift, they work superbly. As a gift to a departing academic or as a special occasion gift for someone who loved their university days they are perfect.
Get in touch if you would like to commission one of your university for your special occasion.